Register your One and two letter .IE domain name here!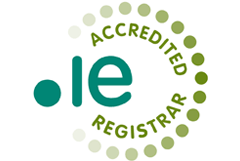 Irish businesses will soon be able to register 1 and 2 letter domain names such as pc.ie and aa.ie
If you are a trademark holder you can protect your brand identity be registering your one or two letter .ie domain name during the Sunrise application phase:-
These are premium domains. Hence the premium pricing for rights holders who want their one or two letter domains is €499 plus V.A.T. But if you order through Eirhost you can save €50 on your premium one or two letter .ie domain name as we have reduced the registration fees to only €349 plus V.A.T.
This fee is non-refundable so talk to us today for free advice before you register.
How will the Sunrise .ie one or two letter domain registration process work?
The 'Sunrise' application process will open on Mondys 16th November 2015 and run for 30 days finishing on 16th December 2015.
During the 'Sunrise' period only those applicants with a Registered Trademark that correspond exactly to the domain name will be able to apply for the domain.
The non-refundable application fee is €349.00 plus vat.

Applications reviewed within 24-72 working hour by the domain registry of Ireland to confirm the status

If there is more than one legitimate application for the domain then the application process will proceed to an auction process which is planned for late January. We will advise of the procedure process accordingly.
.
If at the end of 30 days, only one eligible applicant has applied, registration is granted to that applicant. Alternatively, an auction will be used to determine the successful registrant.
If any doubt exists around the eligibility of the trademark, a team of IP Specialists will be contacted to review this further.
Don't miss on this opportunity to grab these long awaited domain names, contact us now.